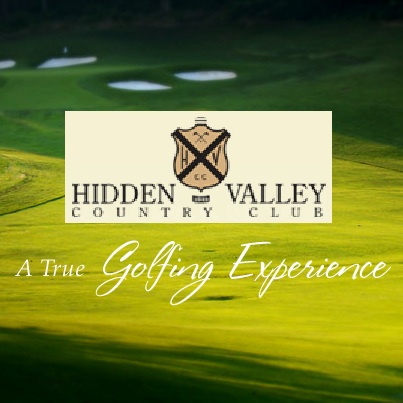 Hidden Valley Country Club
scheduled for
Monday, August 16th, 2021
2500 Romar Rd., Salem, VA 24153 - 540-389-8146 #1
Shotgun Start @ 12 Noon

- Check in NO LATER than 11:30.



CHECK-IN:

Only

Cash or Check

will be accepted for check-in, and all players must check in at the RVSGT table. Players arriving after 8:45 will required to pay following the tournament; and a

two stroke penalty

may be added to the players tournament score.




Event Fee:

$35 CASH or CHECK only

at event check-in.




Field: Max of 112. This may be adjusted by the hosting course, or the Committee. If we exceed 104, there may be an opportunity for walkers.


PRACTICE ROUNDS WILL NOT BE AVAILABLE. The club has just finished a very successfull membership drive, thus tee times are not available for practice rounds.


Purse: $570 in gift certificates plus trophies awarded to net winners in three divisions, plus an overall gross.


Rules: USGA rules apply, except as modified by Committee (RVSGT local rule: lift, clean & place in your own fairway only; play as it lies elsewhere on the course) Refer to Rules of Play for complete rules.


Putt out all putts. Pick-up is automatic triple bogey.


Scores: Maximum triple bogey (pick up & move on), record, sign and attest score card.


Tiebreaker: USGA Rule 9.5 applies: Last 9 holes, Last 6 holes, Last 3 holes, #18 hole. Handicap applied for Net Awards.