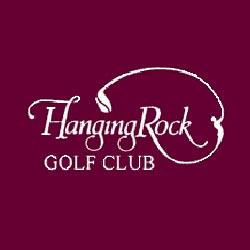 Hanging Rock Golf Club
scheduled for
Monday, July 31st, 2023
1500 Red Lane Rd - Salem, VA 24153 - (540) 389-7275

Shotgun Start @ 9:00 A.M. - Check in NO LATER than 8:40.



CHECK-IN:

Only

Cash or Check

will be accepted for check-in, and all players must check in at the RVSGT table. Players arriving after 8:45 will be required to pay following the tournament; and a

two stroke penalty

may be added to the players tournament score.



Event Fee:

$35 CASH or CHECK only.



Field: Projected Max 116. May be adjusted by the hosting course, or the committee.


Purse: Estimated $570 in gift certificates and trophies awarded to three divisions.


Rules: USGA rules apply, except as modified by Committee (RVSGT local rule: lift, clean & place in your own fairway only; play as it lies elsewhere on the course) Refer to Rules of Play for complete rules.


Putt out all putts. Pick-up is automatic triple bogey.


Scores: Maximum triple bogey (pick up & move on), record, sign and attest score card.


Tiebreaker: USGA Rule 9.5 applies: Last 9 holes, Last 6 holes, Last 3 holes, #18 hole. Handicap applied for Net Awards.